WonderCon 2015 – Thank you!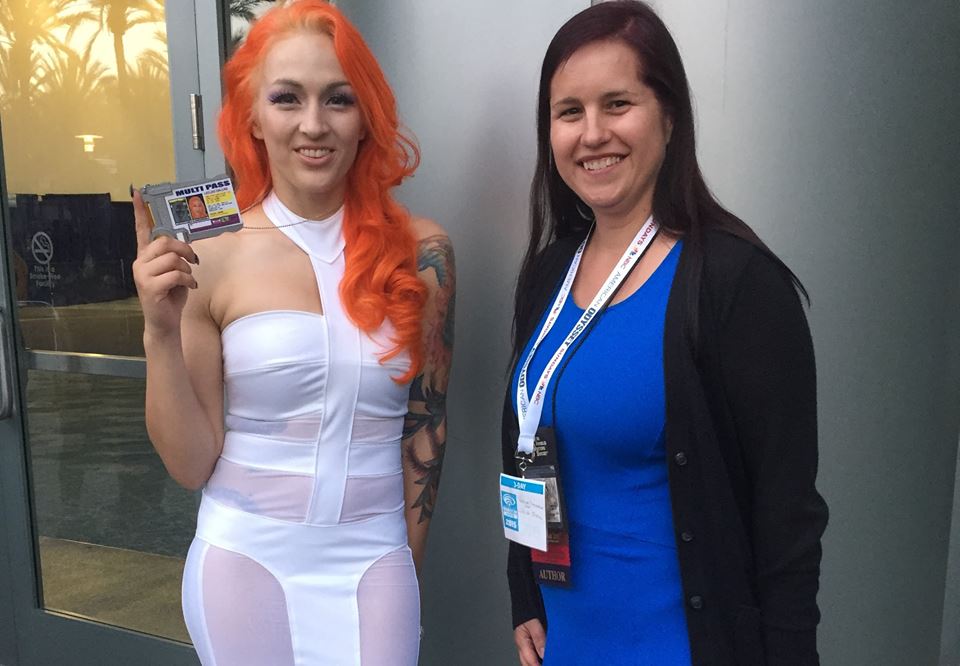 Just one of the awesome people in amazing costumes I met at the WonderCon 2015 this past weekend. Leeloo is my fave character from The Fifth Element!
WONDERCON WAS SO MUCH FUN!
I was at the event for all 3 days. I walked all over the place, saw some amazing and creative costumes and met a lot of really cool people.
I spent about 3 hours each day at our booth #903 (Greater Los Angeles Writers Society) meeting readers and writers, talking about their awesome costumes and all the fun they were having at WonderCon, swapping stories and getting to know each other.
WonderCon takes place in the Anaheim Convention Center in Anaheim, CA, just next door to Disneyland and is a "younger sister" to ComicCon of San Diego. WonderCon gathers about 35K-50K visitors every year. These are fans of comics and pop culture, science fiction and motion pictures. At the convention you can find book authors selling and signing books, comic book artists selling artwork, celebrities signing autographed pictures, fans dressed in some crazy themed costumes roaming the halls, panels being held for various shows and movies.
I was at the WonderCon as a fan and as an author.
I shared my YA novel Sleepwalker Chronicles: The Awakening with my new friends and loved the feedback I received. It was a first big outing for my "baby". After all, it has been barely over 3 months as I have released my book.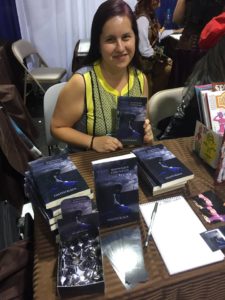 I had a ton of fun and am so coming back next year! I'm already getting ideas on a costume (or two) that I will bring with me. So far I am definitely considering steampunk-themed dress and Raven's costume (she is my favorite!).
This year I dressed up as my other favorite kick-ass lady, Trinity from "Matrix". By chance, I ran into the rest of the Matrix gang in the hallways of the Convention Center and we snapped this pic together: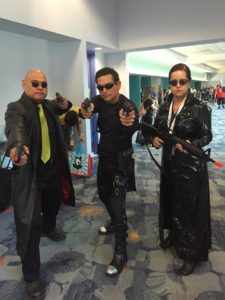 See you next year!
About Lillith Black
Computer geek by day, paranormal and urban fantasy writer by night, Lillith Black hails from Southern California where the weather is great and the ocean is just 30 min away.