Don't Be Afraid to Write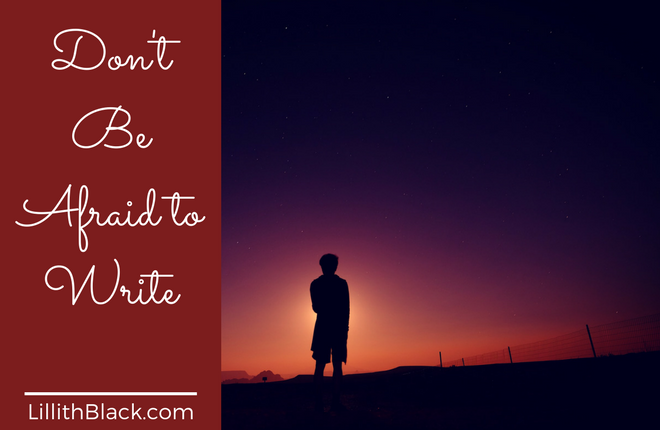 Don't let the inspiration hold you back.
Often, when we sit down to write, we don't feel "inspired". We are tired, reeling from stress from our regular day jobs and the last thing we want to do is open a page and be honest with ourselves. So we pretend that the issue here is a lack of inspiration, rather than our own fear of showing the world our insides.
We are afraid that once we put it on paper (real or otherwise), we will be vulnerable and the world will have a weapon against us. What we need to realize is that we are not alone in this. We need to realize that by being vulnerable we will find like-minded people that are looking for us to connect.
Once we write our souls out, the world might have a weapon against us, yes, but we will also have a protection in a form of a support, love, friendship of people that are not afraid to show the world what makes them tick, what helps them go on every day, what lights up or darkens their day.
Don't be afraid to write. You will discover things inside of yourself you never knew where there. You will discover people who will appreciate you for who you are, real you, and help you be courageous every day.
Don't let the inspiration hold you back. Don't be afraid to write. The world is waiting for what you've got.
About Lillith Black
Computer geek by day, paranormal and urban fantasy writer by night, Lillith Black hails from Southern California where the weather is great and the ocean is just 30 min away.